Company Background and Agent Bio's
The Bouwman Realty Group "BRG"
BRG is a cutting edge real estate brokerage firm specializing in waterfront, recreational and residential properties, nestled in the heart of Michigan's Northwest, surrounded by the majestic beauty of Grand Traverse, Benzie and Leelanau Counties. At BRG we love where we live and are blessed to work in one of the most beautiful venues in the world. We bring our passion for "Up North Living" to every client we assist. At BRG, state of the art technology and social media play a major role in our aggressive marketing campaigns and strategies. Our broker is an experienced attorney, providing you with a top notch negotiator and a team that is skilled in real estate and contract laws. Listing and selling homes is our area of expertise; BRG will get you top dollar for your home with minimal days on the market. When you call BRG you deal with the principle owners of the company, we truly care and are available seven days a week during and after business hours.
Likewise, if you are purchasing a home or property, we are knowledgeable experienced agents who can find you the perfect property no matter what your needs may be. Whether it is a full time residence, second home or investment property, let us be "Your Key to Up North Living!"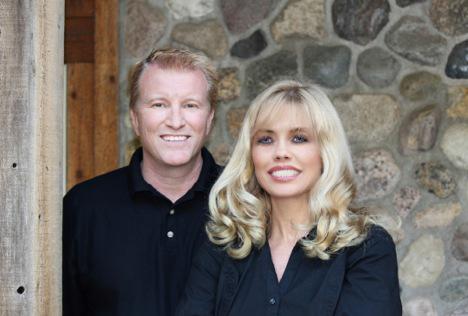 Laurie Bouwman
Laurie Bouwman is the principle real estate broker and attorney for the Bouwman Realty Group. She has been a broker and attorney for over 26 years. Since 1997, Laurie has lived in Northern Michigan and brokered real estate. Her educational background includes a BA from Michigan State University and a Juris Doctorate degree from Hofstra University School of Law. Laurie discovered her true passion for real estate following her experience as a real estate and litigation attorney in New York City. Practicing law has honed Laurie's skills as a shrewd advocate and negotiator for her real estate clients. She has unique knowledge of the real estate laws, contracts and the legal processes a buyer or seller must navigate.
Laurie serves as a Trustee on the Elsa U. Pardee Foundation (a foundation established for "promotion of the control and cure of cancer") and the Allen Foundation Inc. (a foundation which funds grants to projects that benefit human nutrition in the areas of education, training and research). She also is an active board member of the Interlochen Chamber of Commerce.
In her own words: "I am a person who loves the outdoors, and enjoys where I live every moment, every day. I sail, fish, play tennis, run, cycle, downhill and cross country ski, snow shoe and garden. I am family oriented with a wonderful husband Brian and four amazing children: Heather, Maxwell, Maclain and Mogen. I love selling real estate and working with people; there is nothing more satisfying than finding someone that special place that is truly their "Home!"

Brian McAllister
Brian McAllister is a partner in Bouwman Realty Group. He has been involved in the real estate business for over eighteen years. Prior to moving to Northern Michigan, he was a realtor in Lansing, MI for one of the largest corporate companies in the state. In 1997, Brian followed a dream and moved to Northern MI with his wife and launched his business, "The Hofbrau Steak House", in Interlochen; transforming a sleepy little tavern into a successful full service restaurant which presently services over 100,000 people a year. Brian now operates Bouwman Realty Group full time, bringing his passion, attention to detail and extraordinary service to the firm.
Brian is also an avid supporter of breast cancer fund raising and ACMH (The Association for Children's Mental Health). He also is an active board member of the Interlochen Chamber of Commerce.
In his own words: "I love being a husband to the true love of my life, Laurie. I have four amazing children, Heather, Maxwell, Maclain and Mogen. I enjoy the outdoors and sports. I water ski, snow ski, cross country ski, fish, swim, golf and bike. I have a passion for music; I play the guitar and sing. Practicing real estate is a profession I take very seriously. I find it very rewarding meeting and assisting individuals and businesses. I am able to help interesting people every day with their most cherished assets, and really make a difference. It is a privilege working with outstanding individuals, homes and architecture in some of the most beautiful settings in the world."